TC fluororubber shaft oil seal
Material: FKM fluorine rubber
Color: brown

Dimensions: Inner Diameter x Outer Diameter x Thickness

Features: corrosion resistance, high temperature resistance, oil resistance, wear resistance.

Scope of application: automobiles, machinery, decoration, electrical appliances, cylinders, bearings, pumps, water pipes, valves, sprayers, oil drums, chemical pipelines.

Uses: hole seal, oil seal, water seal, dust seal, guide ring, fixed seal, shaft seal.
You can choose the right product according to your requirements (inner diameter, outer diameter, thickness, etc.). After the single-chip automatic cutting machine is formed, the section is neat, the product has beautiful appearance, accurate size, convenient assembly, saving time and effort.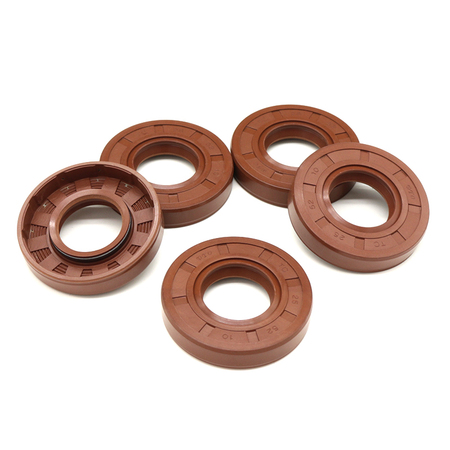 Please contact sales@polysealing.com when you are in need of any rubber parts, we always welcome your contact.