Product Description:
Often used as bolt seals in hydraulic equipment, today bonded seals are finding usage in many and varied applications throughout industry. All size ranges and material combinations are available. It comprises a metal washer and an elastomeric ring bonded inside the diameter. The metal washer prevents over-compression and limits deformation of the elastomeric ring. This same basic concept can be used to produce customised shapes for specific applications in any of the combinations of rubber to metal or plastic bonding.
Advantages
Reliable low and high pressure sealing
High and low temperature capabilities
Bolt torque is reduced with no loss of tightening load
Materials
Elastomer component is available in NBR 70 (standard) and (special order materials) NBR 90, FKM (viton ®) 70 & 75 Shore A, EPDM 75 Shore A.
Washer component is carbon steel, zinc/yellow zinc plated or stainless steel (on request).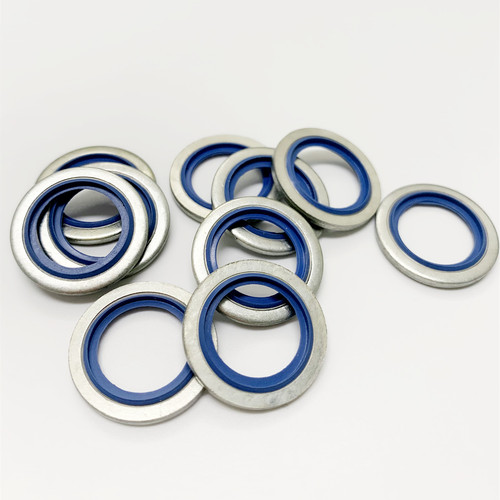 Please contact sales@polysealing.com when you are in need of any rubber parts, we always welcome your contact.